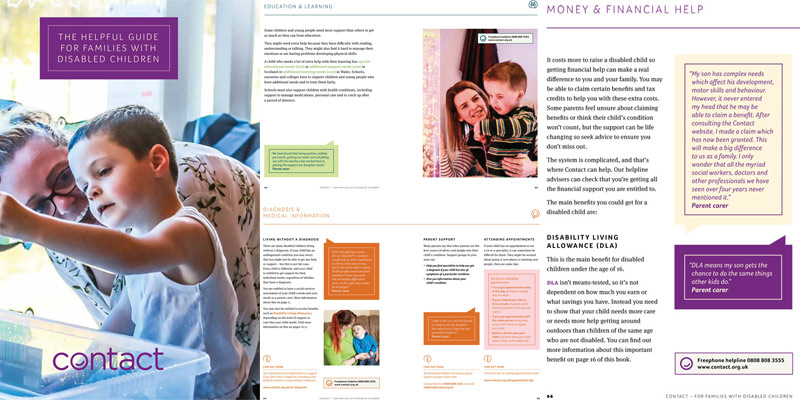 The charity Contact have published 'The Helpful Guide for Families with Disabled Children', an all-in-one book with all the information and help families need to enjoy life.
Contact say: "We know that new parents of disabled children are frequently overwhelmed with reams of paperwork and piles of pamphlets. That's why we've put everything in one place, but split the guide into easy read sections so families can find advice when they're ready to.

"In the guide, we talk families through what can be a confusing system of support. We support families to find the best way to help their child. We help families make sense of any jargon and job titles they come across."
Please click here for more details. To get a copy of the guide, parents can complete the online application form by clicking here.
Contact's helpline number is 08088 083555.